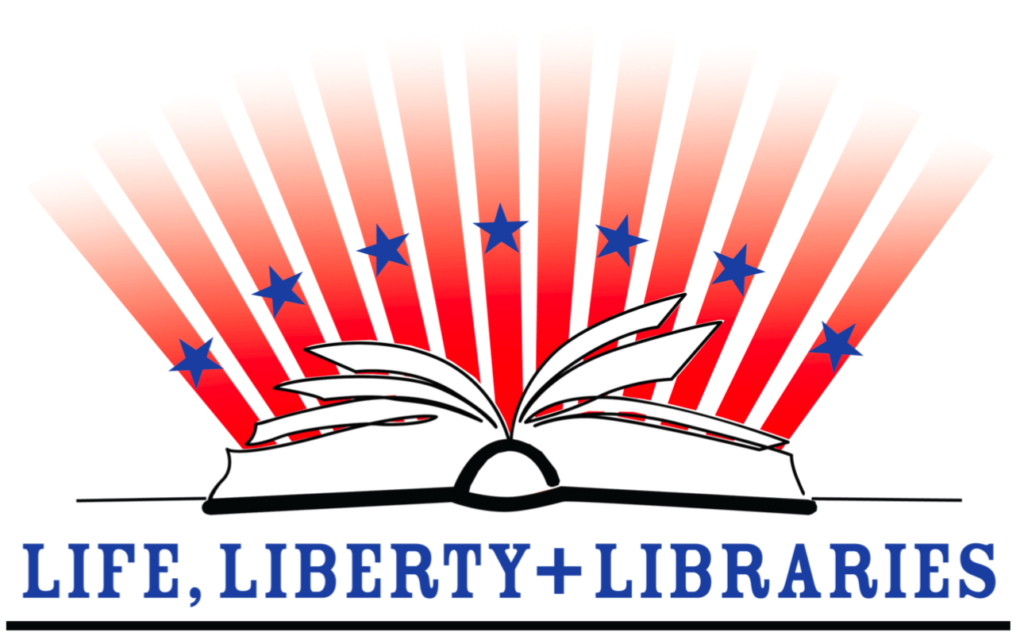 Bringing Democracy and Civics resources to Florida Libraries
ST. PETERSBURG, FL (January 15, 2020) — Florida Humanities and PBS Books are proud to announce the Life, Liberty + Libraries collaborative grant program, bringing vital democracy and civics resources to libraries across Florida. Florida libraries selected through this competitive grant process will be awarded up to $2,500 in funds to purchase democracy and civic-themed books and materials for book displays, and/or to offer public humanities programming.
In a few short years, Americans will come together for the 250th anniversary of the nation's founding – known as the "Semiquincentennial." This landmark commemoration provides Floridians, and the nation writ large, with the opportunity to take a closer look at what it means to thrive in a democratic nation, and more deeply realize the principles set forth 250th years ago which guide us as a country and inspire people throughout the world. Moreover, in 2020 alone, Americans will gather to participate in a U.S. presidential election and celebrates the 100th anniversary of the 19th amendment granting women the right to vote.
"With these significant dates on the horizon, PBS Books and Florida Humanities are thrilled to join forces to offer citizens across Florida the opportunity to enhance their understanding of and engagement in democracy – right from the comfort of their local library," said Steven M. Seibert, Executive Director of Florida Humanities.
In many communities, libraries serve as a hub for community and civic engagement. They are one of our nation's most trusted institutions and are oftentimes the place that people go to vote, hear from local candidates, learn from America's great thinkers, and participate in community dialogue.
Public libraries wishing to apply for this significant opportunity must do so by the deadline, March 16, 2020 12:00 pm (noon) by visiting www.FloridaHumanities.org/PBSBooks. Awarded libraries will receive four PBS Book Lists (Adult, Young Adult, Children, and Children Spanish) that recommend top choices for recent books written on democracy and US history. In addition, libraries are encouraged to think creatively about ways to design innovative book displays and develop engaging public humanities programming, utilizing these new resources. These grants will be awarded to a diverse array of public libraries from the Florida Panhandle to the Florida Keys.
PBS Books is thrilled to partner with Florida Humanities during this landmark year. In the coming months, PBS Books will plug into PBS' multiplatform programming that will highlight the centennial anniversary of women's right to vote, celebrate trailblazing women, and bring attention to voters' concerns leading up to the 2020 elections. PBS content will be anchored by the AMERICAN EXPERIENCE documentary, "The Vote," slated for broadcast in Summer 2020. In addition, FRONTLINE will bring back its acclaimed series "The Choice: 2020" to spotlight the presidential candidates. Throughout the year, PBS Books will develop additional booklists and create relevant content and collateral to enrich the people's lives in conjunction with these initiatives.
"This partnership with Florida Humanities is an important step in connecting with local communities across the state and bringing them into a vital conversation about democracy and civic engagement," said Rich Homberg, President and CEO of Detroit Public TV (which manages PBS Books). "Libraries are a perfect place for such discussions to take place, and PBS Books is pleased to help launch this project."
For more information on the Life, Liberty + Libraries collaborative grant program, offered to public libraries across Florida in partnership by Florida Humanities and PBS Books, visit www.FloridaHumanities.org/PBSBooks.
Download Book Lists: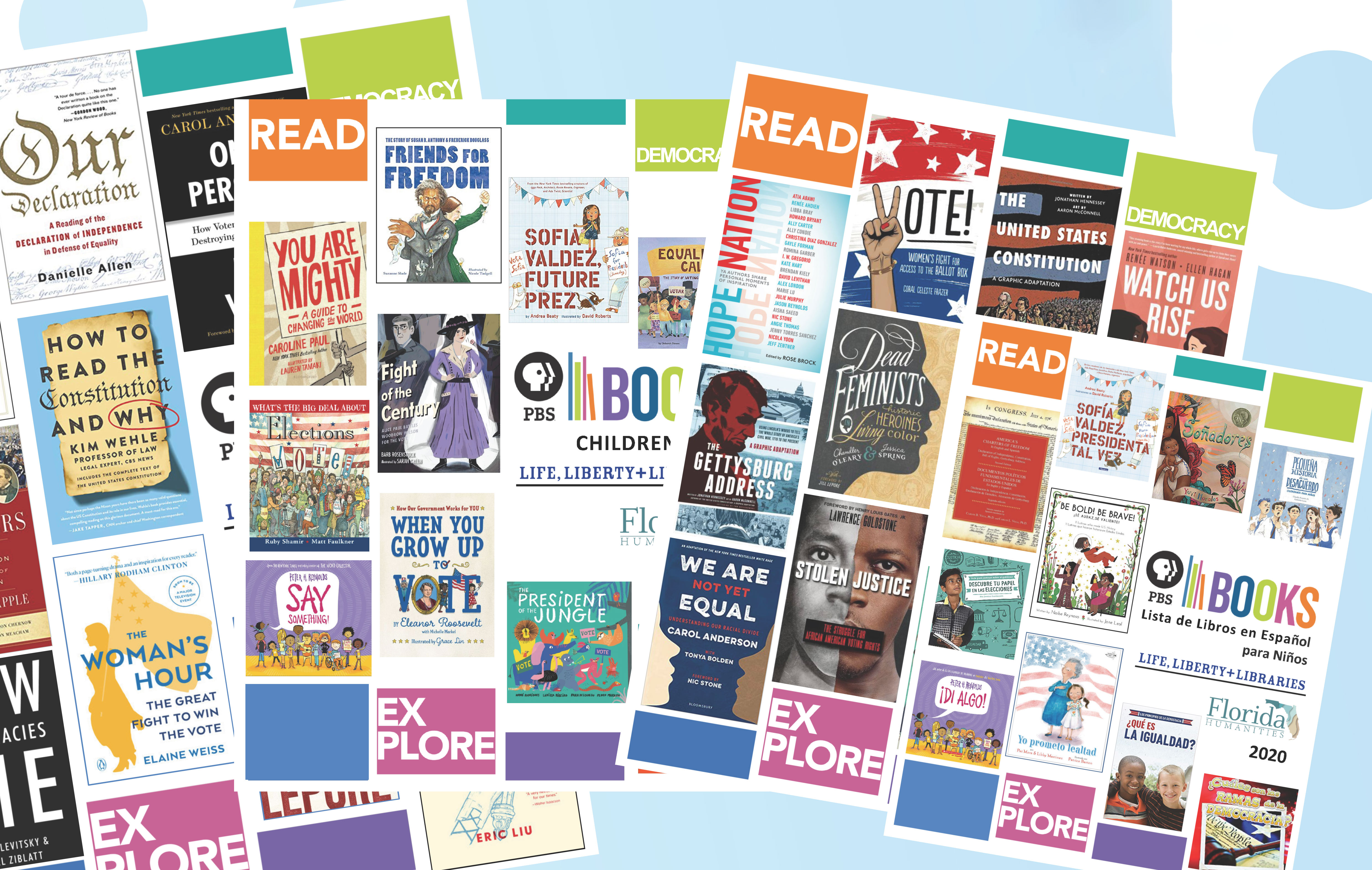 About Florida Humanities: Florida Humanities, the statewide, nonprofit partner of the National Endowment for the Humanities, is dedicated to preserving, promoting and sharing the history, literature, culture and personal stories that offer Floridians a better understanding of themselves, their communities and their state. Since 1971, Florida Humanities has awarded more than $8 million in support of statewide cultural resources and public programs strongly rooted in the humanities. These programs preserve Florida's diverse history and heritage, promote civic engagement and community dialogue, and provide opportunities to reflect on the future of Florida. Learn more at www.FloridaHumanities.org.
About PBS Books: Started in 2015, PBS Books is a trusted national brand with a multiplatform national initiative connecting diverse audiences to books through PBS stations and programming, daily and original content, book fairs, conferences, live performances, screenings and other book-related events. The vision of PBS Books is a to foster a community of people engaged in unique literary experiences that spark their curiosity, promote dialogue, and inspire learning. PBS Books aims to provide context for complex issues—both national and local. In early 2019 with the support of the Knight Foundation, PBS Books launched a free Library Engagement Program, which currently has more than 1350 library partners.