Talk streams on Monday, Dec. 4, 2023 at 8:00 PM EST
Jake Tapper, CNN anchor and Chief Washington correspondent
CNN anchor and chief Washington correspondent Jake Tapper joined the network in January 2013. Tapper currently anchors a two-hour weekday program, The Lead with Jake Tapper, which debuted in March 2013. He has hosted CNN's Sunday morning show, State of the Union, since June 2015. In April 2021, he became the lead anchor for CNN for Washington, D.C. events.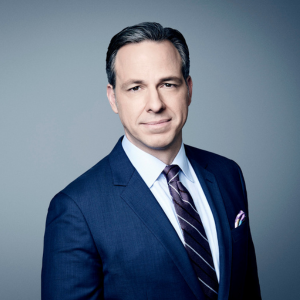 About the series: Democracy in Crisis
In Spring 2022, the University of Michigan Gerald R. Ford School of Public Policy, Wallace House Center for Journalists, and Democracy & Debate launched the series "Democracy in Crisis: Views from the Press," launched a series featuring award-winning journalists to share their insights into the forces threatening and protecting American democratic structures and systems. The series – which will continue into the 2023-24 academic year – also explores the current state of journalism and the role of the press in upholding democratic institutions.