VISIONS OF AMERICA  in Celebration of the U.S. Semiquincentennial (America250)
Approaching and celebrating the semiquincentennial anniversary of America's independence, the Institute of Museum and Library Services (IMLS) and PBS Books join together to produce "Visions of America: All Stories, All People, All Places," a digital-first series of videos and virtual conversations that explores our post-pandemic nation with a renewed interest in the places, people, and stories that have contributed to the America we live in today.
"We must encourage shared knowledge, literacy, including historical literacy, always remembering the foundation of all literacy is reading. IMLS will continue to seek and present our local stories through museums, libraries, and their local communities, showing the truly rich diversity of the American story, told in the individual voices making up the harmonic chorus of our community life," said IMLS Director Crosby Kemper. "Civil discourse is greatly needed today, and our most trusted civic and cultural institutions must play the central role its restoration. We hope to inspire viewers and patrons to awaken to the power and joy of their local history and the part it plays in our national story and the shared ideals of our country."
IMLS Director Crosby Kemper leads a video tour through three lesser-known historical sites that symbolize an aspect of the spirit of our independence.
Some of our nation's most notable historians and authors share the tales and themes that reverberate inside the walls of these institutions. Each episode explores the cities these institutions call home to probe what makes each of these communities so important to our national identity.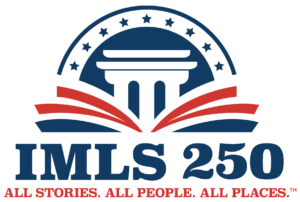 Established in 1967, the Wing Luke Museum is an art and history museum that focuses on art, history, and culture of Asian Americans, Pacific Islanders, and Native Hawaiians; it is the only pan-Asian community-based museum in the US.
The Freedom Tower (or Torre de la Libertad) in Miami has graced the city's skyline for nearly a century, but it wasn't until it played a crucial role in hosting Cuban refugees who fled their home country in the wake of the Cuban Revolution in 1959 that it became an important national landmark.