Este programa está disponible con subtítulos en español con opcion de titulos cerrados en el canal YouTube de libros PBS.
Streams on Wednesday, Sept. 27, 8pm ET | 5pm PT  
Description:
The Freedom Tower (or Torre de la Libertad) in Miami has graced the city's skyline for nearly a century, but it wasn't until it played a crucial role in hosting Cuban refugees who fled their home country in the wake of the Cuban Revolution in 1959 that it became an important national landmark. Join host and Institute of Museum and Library Services Director Crosby Kemper as he explores the interior of the Freedom Tower with Miami Dade College President Madeline Pumariega.    
Historian and Pulitzer Prize-winning writer Ada Ferrer, author of Cuba: An American History, shares about the Cuban-immigrant experience in the United States. Then, Crosby ventures to Little Havana to enjoy the sounds of its rich and vibrant culture and have a discussion, along with Cuban cuisine at Miami's famous Versailles, with community members  Alberto Ibargüen, Aida Levitan, Sam Verdeja and A.J. D'Amico. They have a lively conversation about Miami's growth and change.
Visiones de América: Un viaje a la Torre de la Libertad – Historias de migración cubana a Miami 
Descripción en español:
La Torre de la Libertad en Miami ha adornado el horizonte de la ciudad durante casi un siglo, pero no fue hasta que desempeñó un papel crucial en la acogida de refugiados cubanos huyendo de su país de origen a raíz de la Revolución Cubana en 1959 que se convirtió en un importante hito nacional. Únase al anfitrión y director del Instituto de Servicios de Museos y Bibliotecas, Crosby Kemper, mientras explora el interior de la Torre de la Libertad con la presidenta de Miami Dade College, Madeline Pumariega.  
La historiadora y escritora ganadora del Premio Pulitzer Ada Ferrer, autora de Cuba: An American History, comparte sobre la experiencia de los inmigrantes cubanos en los Estados Unidos. Luego, Crosby se aventura a la Pequeña Habana para disfrutar de los sonidos de su rica y vibrante cultura y tener una discusión, junto con la cocina cubana en el famoso Versalles de Miami, con los miembros de la comunidad Alberto Ibargüen, Aida Levitan, Sam Verdeja y A.J. D'Amico. Tienen una conversación animada sobre el crecimiento y el cambio de Miami. 
---
About Visions of America
Visions of America – All Stories, All People, All Places, hosted by Institute of Museum and Library Services Director Crosby Kemper, explores our great nation and uses its diverse collection of museums, libraries and historians both familiar and new to tell some of the lesser-known stories that have flown under the radar in our shared legacy of American Independents. Over the course of 3 half-hour episodes in its first season, the program journeys to different historical sites throughout the nation for conversations that will tell the engaging but sometimes hidden stories that resonate with where we are at as a nation today. and maybe give some insight and inspiration on how we got here. But history doesn't just exist in a museum. Each episode will also venture out into the cities these institutions call home to delve further into what makes each of these communities so important to our national identity, all with the help of local historians who know the stories of their community better than anyone.
---
Guest Biographies:
President Madeline Pumariega, Miami Dade College 
Madeline Pumariega is the first female president appointed to lead one of the nation's largest educational institutions, Miami Dade College (MDC). Adding to the historic nature of this appointment is the fact that Pumariega is an alumna of MDC.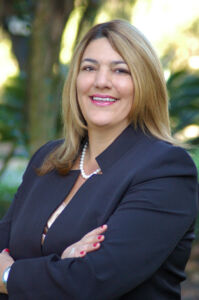 Ada Ferrer, Pulitzer Prize-winning author of Cuba and professor of History and Latin American and Caribbean Studies at New York University 
Ada Ferrer, who is originally from Havana and grew up in a Cuban community in New Jersey, is the author of the Pulitzer Prize-winning Cuba: An American History. The book chronicles more than five hundred years of Cuban history and its relations with the United States.
She is also the author of Insurgent Cuba: Race, Nation, and Revolution, 1868-1898, which won the Berkshire Book Prize for the best first book by a woman in any field of history, and Freedom's Mirror: Cuba and Haiti in the Age of Revolution, which won the Frederick Douglass Book Prize from the Gilder Lehrman Center at Yale University as well as the Frederick Katz, Wesley Logan, and James A. Rawley prizes from the American Historical Association.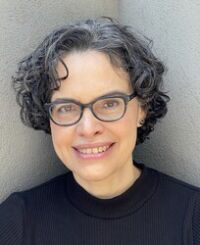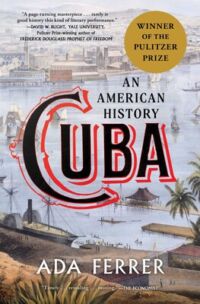 Alberto Ibargüen, President and CEO of the John S. and James L. Knight Foundation. 
He is the former publisher of The Miami Herald and El Nuevo Herald. During his tenure, the Miami Herald won three Pulitzer Prizes and El Nuevo Herald won Spain's Ortega y Gasset Prize for excellence in journalism.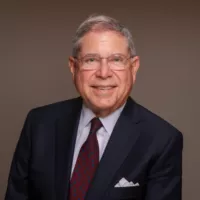 Aida Levitan, Ph.D.
Aida Levitan, Ph.D. is a member of the Board and immediate past Chair of USCB Financial Holdings (2017-2021). During her tenure as Chairman, Dr. Levitan was the only Cuban-American female to chair a commercial community bank board in the U.S. Because of this achievement, Forbes Magazine named her to the 50Over50 list (Money category) in 2022.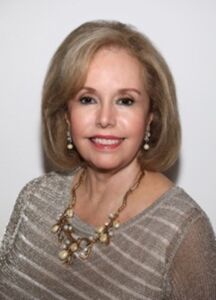 Alessandro "A.J." D'Amico 
Alessandro "A.J." D'Amico currently serves the John S. and James L. Knight Foundation as its Director of Media & Democracy. In that role, A.J. writes and manages grants aimed at translating cutting-edge research on the role of media and technology on our democracy into actionable policy options and encourages the furtherance of the Knight Foundation's mission to build more informed and engaged communities.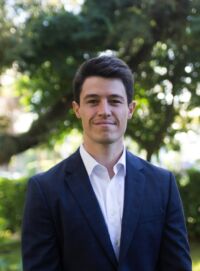 Dean Magda Castineyra, Miami Dade College 
Magda is the Director of the Honors College Dual Language Program at Miami Dade College Eduardo J. Padron Campus with 20+ years of experience in assisting young adults, families and adult students' access higher education; starting with her undergraduate work study job within an Undergraduate Admission Office.