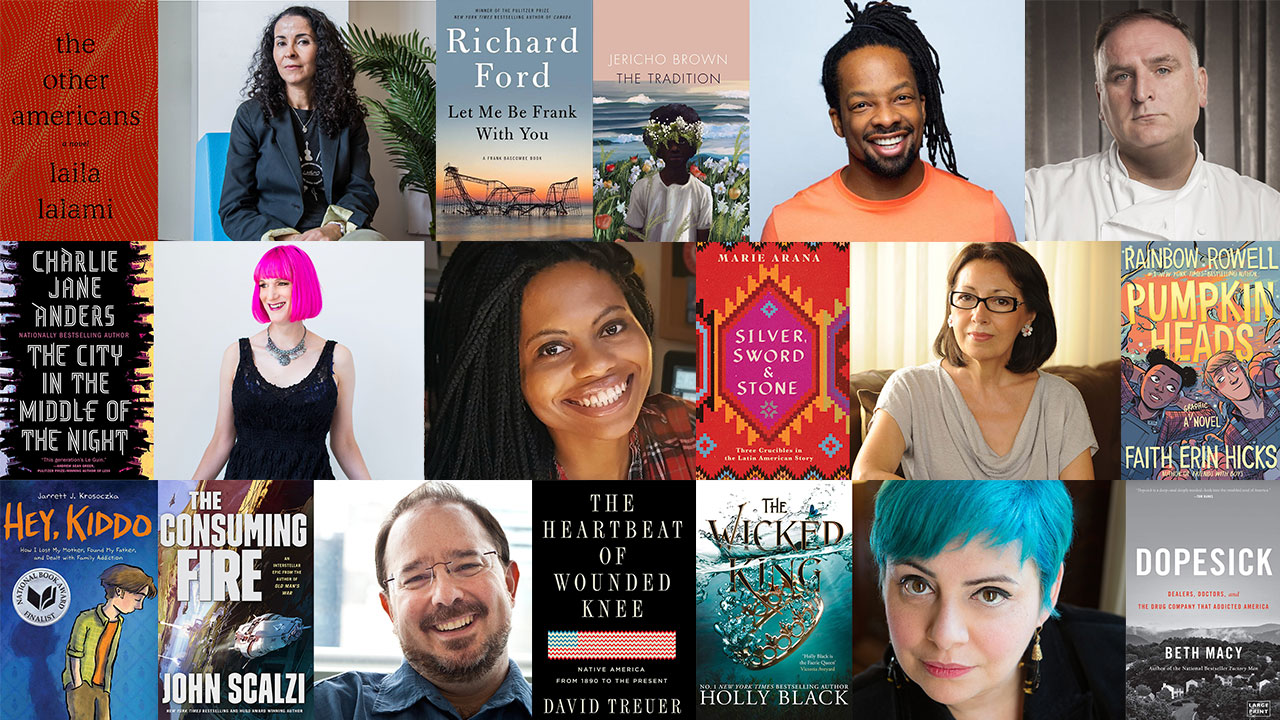 PBS Books showcased exclusive live coverage of the 2019 Library of Congress National Book Festival on August 31, at the Walter E. Washington Convention Center. Featuring exceptional writers, the festival attracts tens of thousands of book-loving readers every year.
Check out our previous coverage of the National Book Festival.
Learn more about the Library of Congress.
Watch Now:
Jericho Brown
The Tradition



Holly Black
The Wicked King





Mary Anne Carter
Chairwoman of the National Endowment of the Arts



Dr. Carla Hayden
Librarian of Congress



John Scalzi
The Consuming Fire



José Andrés
Vegetables Unleashed and We Fed an Island: The True Story of Rebuilding Puerto Rico, One Meal at a Time




Ngozi Ukazu
Check, Please! Book 1: #Hockey



Richard Ford
Let Me Be Frank With You: A Frank Bascombe Book



R.J. Palacio
We're All Wonders and White Bird



Charlie Jane Anders
The City in the Middle of the Night



Jarrett J. Krosoczka
Hey, Kiddo



Beth Macy
Dopesick: Dealers, Doctors and the Drug Company that Addicted America



Henry Louis Gates Jr.
Stony the Road: Reconstruction, White Supremacy, and the Rise of Jim Crow and Dark Sky Rising: Reconstruction and the Dawn of Jim Crow



David Treuer
The Heartbeat of Wounded Knee: Native America from 1890 to the Present



Markus Zusak
Bridge of Clay



Faith Erin Hicks
Pumpkinheads



Laila Lalami
The Other Americans



Amitav Ghosh
Gun Island: A Novel



Marie Arana
Silver, Sword, and Stone: Three Crucibles in the Latin American Story



David Rubenstein
Library of Congress National Book Festival Board Co-Chairman
Co-founder and Co-CEO of The Carlyle Group



Victoria Schwab
Tunnel of Bones