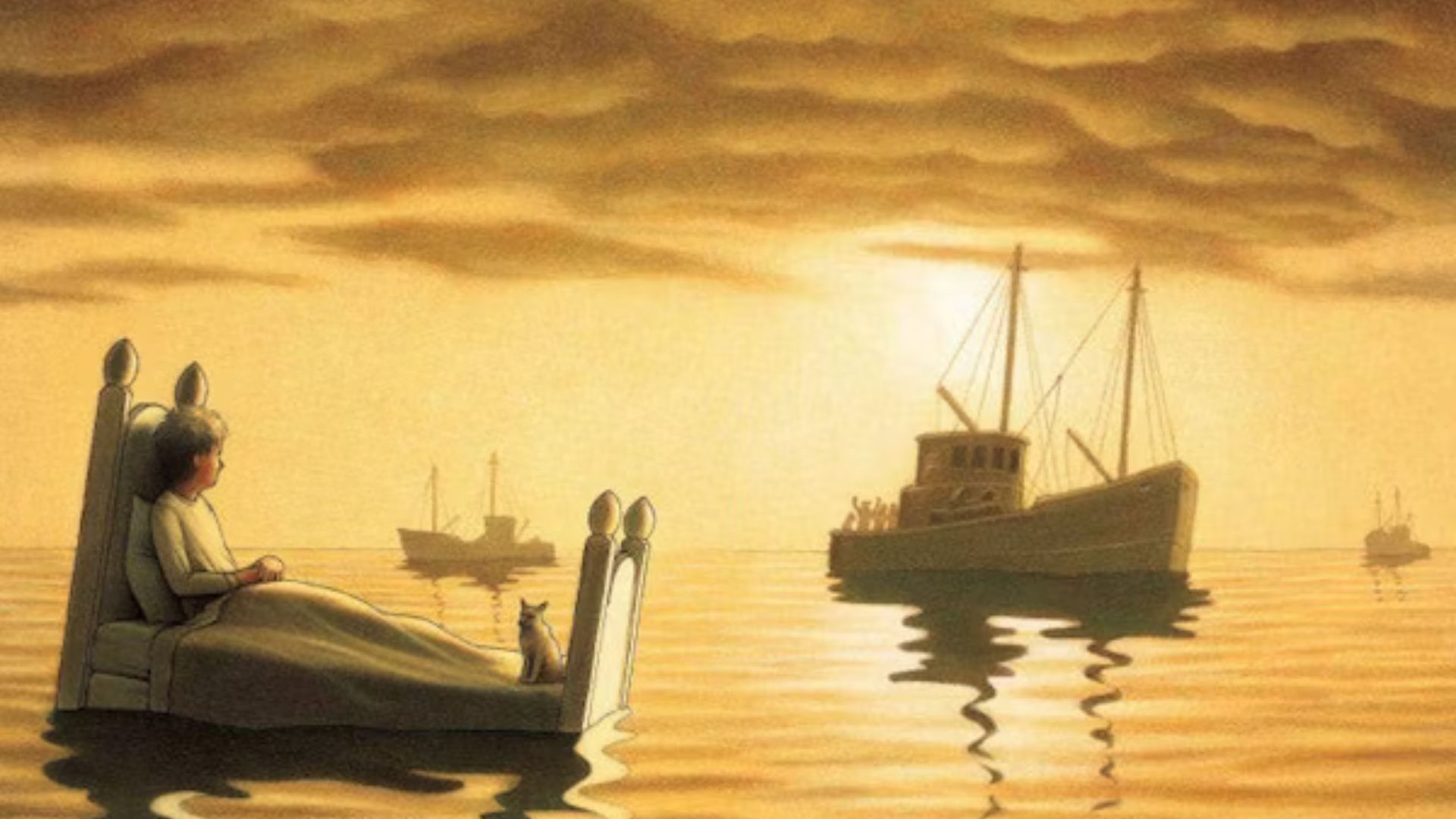 This speaker event is recorded live on Thursday, October 12, 2023, at 5:30 pm in the Michigan Theater, Ann Arbor, MI.
Chris Van Allsburg is one of America's most innovative picture book creators. Since 1979, his books have blurred the line between fantasy and reality. His illustrations are provocative and eerie, often hinting at an alternate reality lurking behind the next page. His book Jumanji and its sequel Zathura became a series of Hollywood films. His most recognized book, The Polar Express, was also adapted for the big screen and is one of the bestselling children's books of all time.
Van Allsburg has written and/​or illustrated 21 books. He was awarded the Caldecott Medal for Jumanji and The Polar Express and received a Caldecott Honor for The Garden of Abdul Gasazi. He has received the Regina Medal for lifetime achievement in children's literature, a National Book Award, and has been inducted into The Society of Illustrators Hall of Fame, among many other honors. He lives outside of Boston, Massachusetts.
---
This winter, the Penny Stamps Distinguished Speaker Series brings respected leaders and innovators from a broad spectrum of creative fields to Ann Arbor's historic Michigan Theater for weekly in-person events.
Detroit Public Television and PBS Books, in partnership with the Stamps School, will stream each week's event Fridays at 8pm.
See the full schedule of events livestreamed by PBS Books here.
Some programs may not be available online, depending on artist requests. Interested in receiving notifications before online videos go live? Sign up to receive a reminder before each event begins streaming.