Streams live on Wed. October 18, 2023 at 8pm ET | 5pm PT
Program Description:
PBS Books talks with award-winning journalist and author Ben Goldfarb to discuss his latest book "CROSSING: How Road Ecology is Shaping the Future of Our Planet" and his Award-winning book "Eager: The Surprising, Secret Life of Beavers and Why They Matter". This program is offered in conjunction with the new PBS initiative to explore the environmental and climate impacts on the country and planet; PBS Books is committed to highlighting the environment and its impacts on history and society. 
Ben discusses the science of how roads and transportation infrastructure have shaped our natural world, the importance of habitat connectivity that can impair wildlife access to resources needed for survival, and the efforts to balance how humans and nature can co-exist in this ever-changing world. Ben also talks about the importance of re-introducing North America's greatest architect, the beaver, who can help bring back much of the North American natural landscape.  
PBS is committed to bringing together the very best in science, history, and news programming.  PBS is proud to offer a broad slate of programs, building on more than 200 hours of climate and environmental content currently available on its various platforms. The programs explore climate change from a diversity of perspectives and include new productions such as "Human Footprint";  Season Two of  "America Outdoors with Baratunde Thurston" , "NOVA" and "Nature";  "Weathered", a digital-first series from PBS Digital Studios; and more.
About the Author:
Ben Goldfarb, Award-Winning Conservation Journalist & Author
Ben Goldfarb is an environmental journalist whose work has appeared in publications including National Geographic, the Atlantic, and the New York Times. He is the author of "Crossings: How Road Ecology Is Shaping the Future of Our Planet" and "Eager: The Surprising, Secret Life of Beavers and Why They Matter", winner of the PEN/E.O. Wilson Literary Science Writing Award. He lives in Colorado with his wife, Elise, and his dog, Kit — which is, of course, what you call a baby beaver.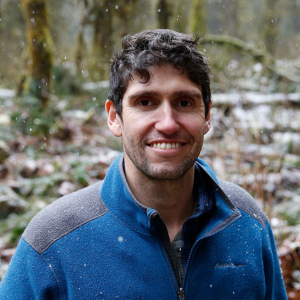 About the Book:
"CROSSING: How Road Ecology is Shaping the Future of Our Planet"
An eye-opening account of the global ecological transformations wrought by roads, from the award-winning author of Eager. Some 40 million miles of roadways encircle the earth, yet we tend to regard them only as infrastructure for human convenience.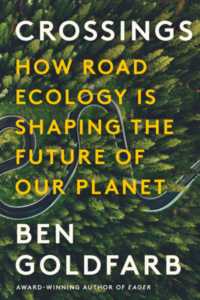 While roads are so ubiquitous they're practically invisible to us, wild animals experience them as entirely alien forces of death and disruption. In "Crossings", environmental journalist Ben Goldfarb travels throughout the United States and around the world to investigate how roads have transformed our planet. A million animals are killed by cars each day in the U.S. alone, but as the new science of road ecology shows, the harms of highways extend far beyond roadkill. This book explores these impacts.