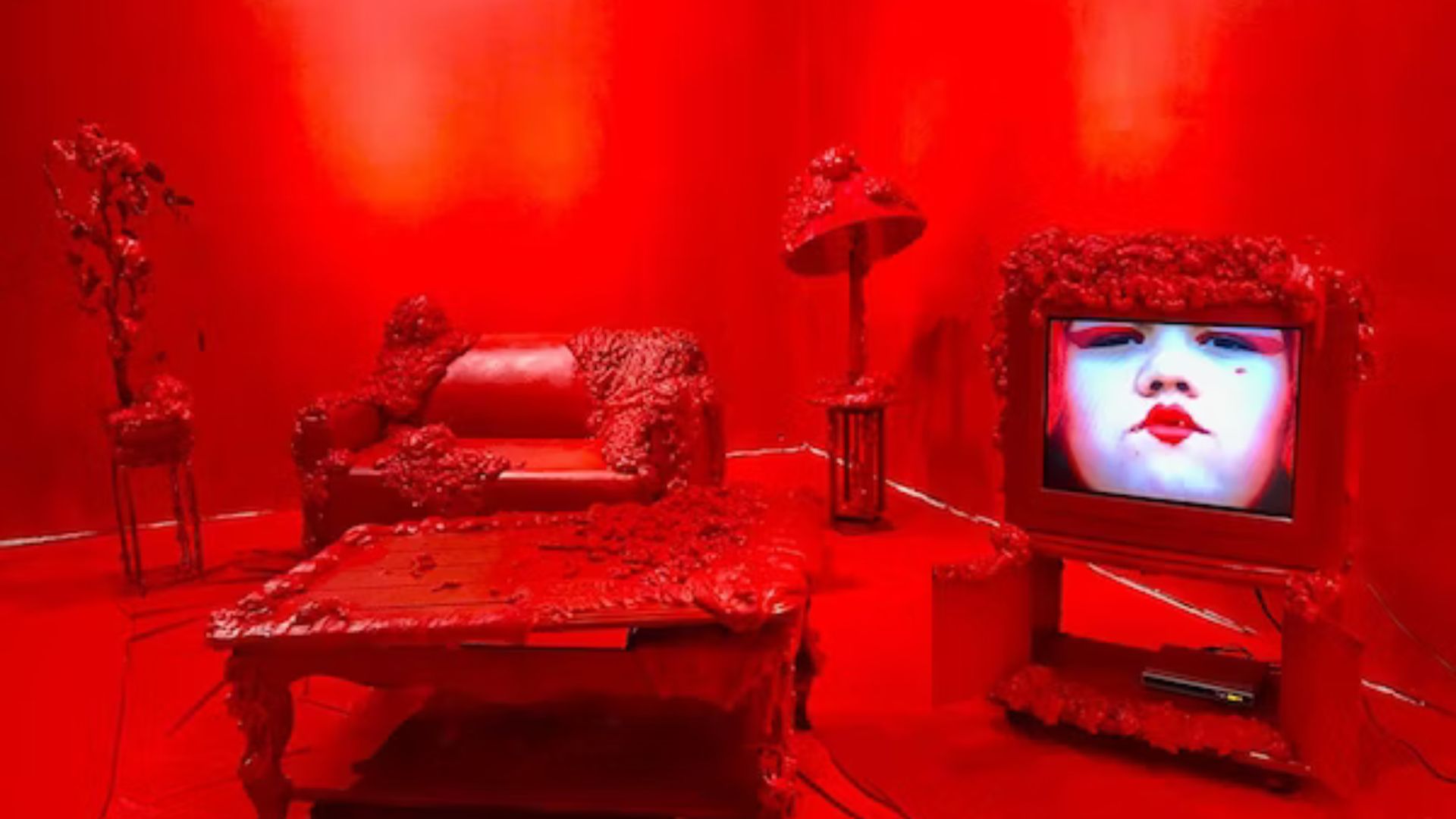 This speaker event is recorded live on Thursday, November 2, 2023, at 5:30 pm in the Michigan Theater, Ann Arbor, MI.
In an era of iPhones, Macbooks, Instagram and Facebook, our once unplugged memories have gone digital, with videos and posts of everything that's happened at our immediate disposal…every day of every year, of every trip, of every postcard destination. With access 24/7 to the newsreel of our own lives, Are we losing our own ability to remember and our own sense of direction in the process? The notion that our brains create memories, first stored and then revisited, surprisingly dates back to the times of Plato and Aristotle. These units of memory or engrams are portals through which we time travel, gaining hindsight and foresight, more meaning and greater wisdom, in hopes of a future less encumbered.
In the Institute for the Humanities Gallery exhibition Digital Engrams, LA artist Gabriela Ruiz conjures and explores a hybrid space, combining sound, video, and assemblage. Ruiz's immersive visual inquiry considers how images function on and off the screen, and how our memories real and curated are at the center of our personal and cultural identities…Who do we think we are in this life or our life on the eternal internet hereafter?
---
This winter, the Penny Stamps Distinguished Speaker Series brings respected leaders and innovators from a broad spectrum of creative fields to Ann Arbor's historic Michigan Theater for weekly in-person events.
Detroit Public Television and PBS Books, in partnership with the Stamps School, will stream each week's event Fridays at 8pm.
See the full schedule of events livestreamed by PBS Books here.
Some programs may not be available online, depending on artist requests. Interested in receiving notifications before online videos go live? Sign up to receive a reminder before each event begins streaming.