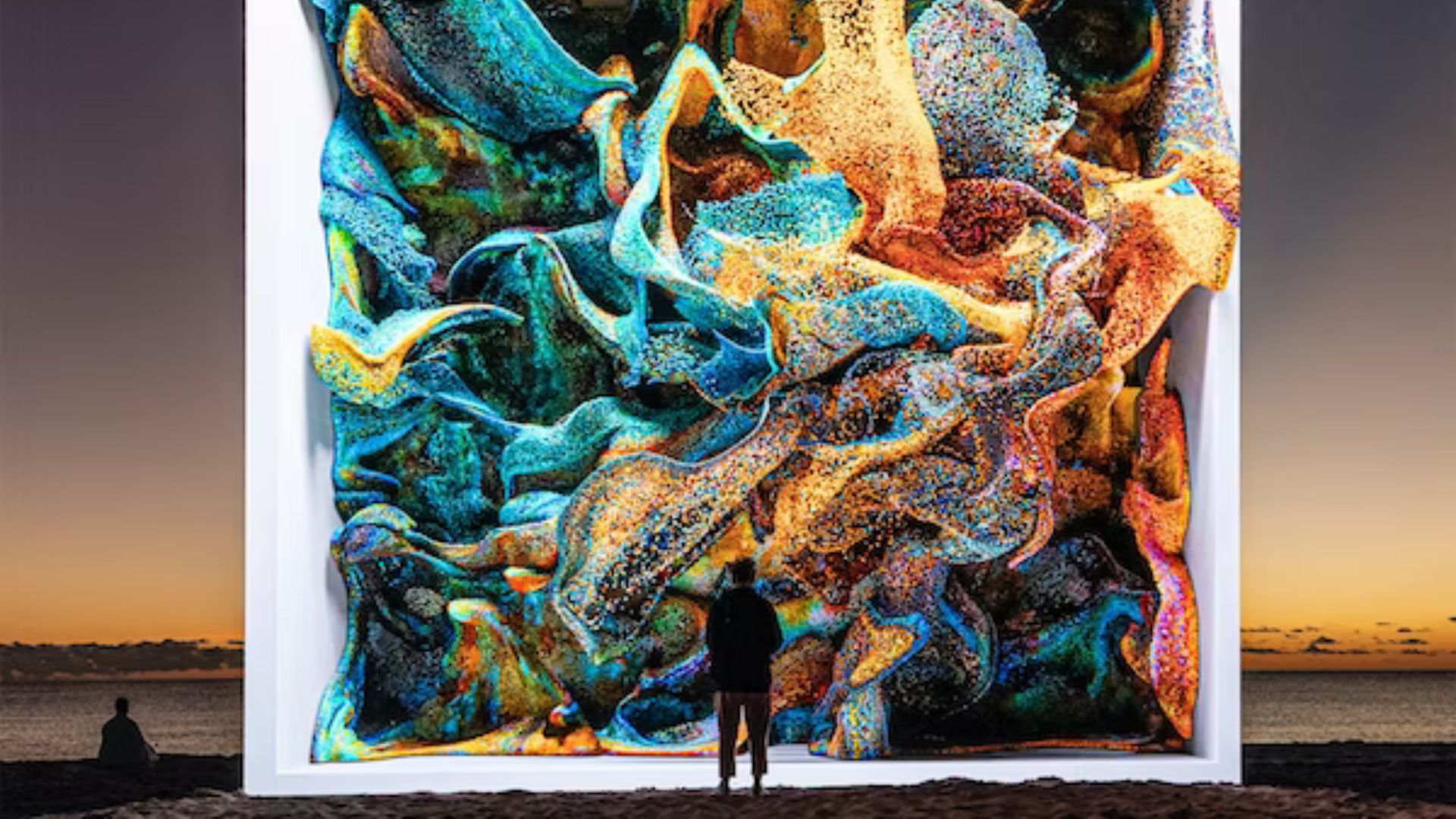 This speaker event is recorded live on Thursday, October 19, 2023, at 5:30 pm in the Michigan Theater, Ann Arbor, MI.
If machines can ​"learn" or ​"process" individual and collective memories, can they also dream or hallucinate about them? Since 2016, world-renowned new media artist Refik Anadol has been exploring the relation between the human mind, aesthetics, machine learning technologies, and architecture to speculate responses to this question. Coining the terms ​"AI Data Painting," ​"AI Data Sculpture," and ​"latent cinema," Anadol has been reflecting on new multi-sensory forms of narrating collective memory in physical and virtual spaces and inviting his audience to imagine alternative and dynamic realities.
Anadol, a Turkish native who is based in LA, is a pioneer in the aesthetics of data and machine intelligence. His work locates creativity at the intersection of humans and machines. Taking the data that surrounds us as primary material, and the neural network of a computerized mind as a collaborator, Anadol offers us radical visualizations of our digitized memories and expands the possibilities of interdisciplinary arts. Anadol's site-specific data paintings and sculptures, live audio/​visual performances, and immersive installations take many forms, while encouraging us to rethink our engagement with the physical world, collective experiences, public art, decentralized networks, and the creative potential of AI.
---
This winter, the Penny Stamps Distinguished Speaker Series brings respected leaders and innovators from a broad spectrum of creative fields to Ann Arbor's historic Michigan Theater for weekly in-person events.
Detroit Public Television and PBS Books, in partnership with the Stamps School, will stream each week's event Fridays at 8pm.
See the full schedule of events livestreamed by PBS Books here.
Some programs may not be available online, depending on artist requests. Interested in receiving notifications before online videos go live? Sign up to receive a reminder before each event begins streaming.