PBS Books hosted a virtual conversation with writer Ben Vanstone from PBS MASTERPIECE on December 13, 2020.
As the writer and Executive Producer, Vanstone discussed the new adaptation of All Creatures Great and Small, the classic story written by James Herriot. All Creatures Great and Small chronicles the adventures of veterinarian James Herriot in 1930s Yorkshire. The seven-part series based on Herriot's books will air on Sundays, January 10 – February 21, 2021 at 9/8c.
About the Writer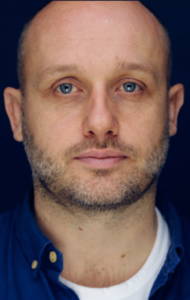 Ben received stellar reviews for his adaptation of Laurie Lee's classic novel Cider with Rosie for the BBC, starring Samantha Morton and Tim Spall. He adapted The Borrowers for NBC and the BBC, directed by Tom Harper and also wrote The Last Kingdom for BBC2 and Netflix. He was on staff of the BBC's hit drama MERLIN which was also broadcast in the US on NBC. More recently he has written and Executive Produced All Creatures Great and Small for Playground Entertainment and channel5. Prior to that, Ben wrote and was Co-Executive Producer on THE ENGLISH GAME, for Netflix.