PBS Books, in partnership with ASALH, hosted a virtual conversation with trailblazer Dr. Mae Jemison on Wednesday, February 3, 2021.
During the interview, Dr. Mae discussed her newly re-released memoir "Finding Where the Wind Goes." You'll hear about her various and diverse experiences—all which make her a trailblazer. This program is perfect complement to our Trailblazing Women Series offered during the 100 year celebration of the ratification of the 19th Amendment, and our Celebration of African American Life and History during Black History Month.
Dr. Mae Jemison, the world's first woman of color in space, is truly a modern hero with a remarkable, inspiring story to tell.
About the Book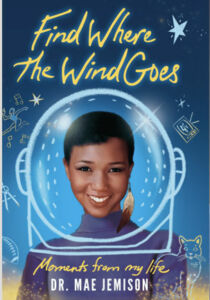 With engaging humor, confidence, warmth and sense of wonder, Dr. Mae shares personal accounts of moments from her life that led from growing up on the Southside of Chicago not only to become an engineer, physician and astronaut, but also to work in rural East Africa, choreograph dance productions, appear on Star Trek and lead the 100 Year Starship initiative. Along the way, Dr. Mae discovered that becoming who she is intended could be as tricky as "Finding Where the Wind Goes."
This 2nd Edition of the book expands upon the variety and richness of Dr. Mae Jemison's experiences and will inspire young adults and every reader who picks up it up.
"The writing sings" says Publisher's Weekly in this "inspiring autobiography."
About the Author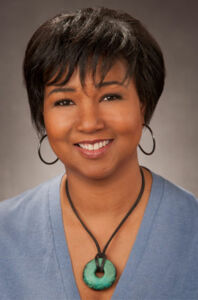 Dr. Mae Jemison—a physician, engineer, educator, social scientist, entrepreneur and former NASA astronaut—was the first woman of color in the world to go into space in 1992.
Today, Dr. Jemison leads the 100 Year Starship® global initiative to ensure that the capabilities for human interstellar travel exists within the next 100 years while every step of the way enhancing life here on Earth. She founded two technology companies and the non-profit Dorothy Jemison Foundation for Excellence which designed and implemented the international science camp The Earth We Share™ training hundreds of teachers and thousands of students nationally and world-wide. She was the Area Peace Corps Medical Officer for Sierra Leone and Liberia, and an Environmental Studies Professor at Dartmouth College. A member of National Academy of Medicine and the National Women's Hall of Fame, she is the recipient of many awards and multiple honorary doctorates. She was the first real astronaut to appear on the Star Trek TV series and is a LEGO mini-figurine. She grew up in Chicago, attended Stanford University earning degrees in Chemical Engineering and African and Afro-American studies. Her medical degree is from Cornell University.
Dr. Jemison resides in Houston and adores cats.