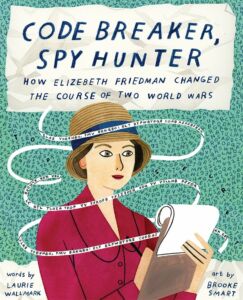 Join author Laurie Wallmark and illustrator Brooke Smart to discuss Code Breaker, Spy Hunter, the story of Elizebeth Friedman, Americas first female cryptanalyst on Wednesday, March 31 at 5pm ET on Facebook Live and YouTube Live.
Elizebeth Friedman uncovered Nazi spy rings, took down gangsters,  created the CIA's first cryptology unit, and saved thousands throughout World War II, and beyond. Friedman is an excellent example of a Trailblazing American Woman! During the event, you'll gain insights into the author and illustrator's process as they share Elizebeth Friedman's amazing story.
After the event, learn more about Elizebeth by watching The Codebreaker on PBS' American Experience.
About the Author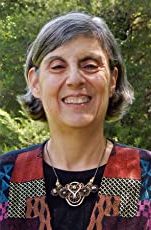 Award-winning author Laurie Wallmark has written picture-book biographies of women in STEM fields ranging from computer science to mathematics, astronomy to code breaking. Her books have earned multiple starred reviews, been chosen as Junior Library Guild Selections, and received awards such as Outstanding Science Trade Book, Cook Prize Honor, and Parents' Choice Gold Medal. She is a former software engineer and computer science professor. She lives in Ringoes, New Jersey. You can find her at lauriewallmark.com and @lauriewallmark.
About the Illustrator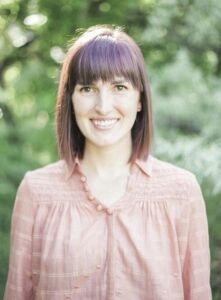 Brooke Smart loves telling stories through her illustrations, especially stories about brave women from history. She has always loved to read, and growing up she could be found nightly falling asleep with a book on her chest. Illustrating books as a professional artist is a lifelong dream come true. She is living the busy, tired, happy, wonderful dream in Salt Lake City, Utah, with her husband, their three kids, and their naughty cat named Sunshine. Learn more about her at brooke-smart.com.
About the Series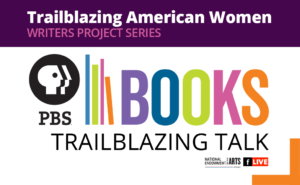 The PBS Books Trailblazing American Women Writers Project's goal is to highlight incredible women authors and their accomplishments as part of our ongoing celebration of the ratification of the 19th Amendment, supported in part by a contribution from the National Endowment for the Arts. PBS Books will release a video highlighting our honored guest after the event to further promote her life and work. We hope to use technology and media to increase access to her work, reach new audiences and encourage dialogue about these writers while inspiring young trailblazers.