PBS Books continued its Trailblazing American Women Writers Project Series with its second program highlighting incredible poet Marilyn Chin and Poetry In America's Elisa New, on January 12 .
We heard from Executive Producer and Founder Elisa New and why she featured Marilyn Chin in a recent Poetry In America episode. Then, got insights from Marilyn Chin about her background, her process, and work.
About the Poet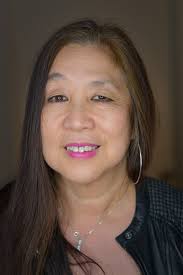 Marilyn Chin is an award-winning poet and author. Born in Hong Kong and raised in Portland, Oregon, her works have become Asian American classics and are taught in classrooms internationally. Marilyn Chin's books of poems include A PORTRAIT OF THE SELF AS NATION, HARD LOVE PROVINCE, RHAPSODY IN PLAIN YELLOW, DWARF BAMBOO, and THE PHOENIX GONE, THE TERRACE EMPTY. She also published a book of magical fiction called REVENGE OF THE MOONCAKE VIXEN. In addition to writing poetry and fiction, she has translated poems by the modern Chinese poet Ai Qing and co-translated poems by the Japanese poet Gozo Yoshimasu.
Chin has won numerous awards, including the United Artist Foundation Fellowship, the Radcliffe Institute Fellowship at Harvard, the Rockefeller Foundation Fellowship at Bellagio, the Anisfield Wolf Book Award, two NEAs, the Stegner Fellowship, the PEN/Josephine Miles Award, five Pushcart Prizes, and a Fulbright Fellowship to Taiwan. In 2020, she received the Ruth Lilly Poetry Prize for lifetime achievement from the Poetry Foundation. She is Professor Emerita at San Diego State University and presently serves as a Chancellor at the Academy of American Poets.
About the Series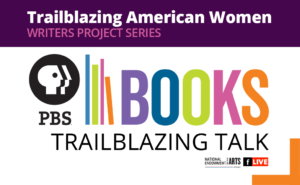 The PBS Books Trailblazing American Women Writers Project's goal is to highlight incredible women authors and their accomplishments as part of our ongoing celebration of the ratification of the 19th Amendment, supported in part by a contribution from the National Endowment for the Arts. PBS Books will release a video highlighting our honored guest after the event to further promote her life and work. We hope to use technology and media to increase access to her work, reach new audiences and encourage dialogue about these writers while inspiring young trailblazers.