About the Program
65. Whether it's far off or right around the corner, building a secure retirement is a concern for every American. After a global pandemic and volatile stock market, many are left confused and anxious about their personal finances.
To continue the multi-year effort, PBS Books is producing a new series of monthly financial and investor education events – arming viewers with trusted information on what to do about their personal investments amid a changing retirement landscape.
Through livestreaming, each virtual event will feature qualified experts from across the country, who can provide information and insight on different financial topics. Viewers will have an opportunity to submit comments and get answers in real time. Each event takes place the fourth Friday of each month at 1 p.m. ET on Facebook Live.
What began as a national Public Television documentary, produced by Detroit Public Television in 2016, 'When I'm 65' is now a national movement with robust online resources, toolkits, and local engagement events to help all generations of Americans navigate retirement planning.
On the Next Episode
<!=========list Template 2.9.6=========>
There are no upcoming events at this time
Partners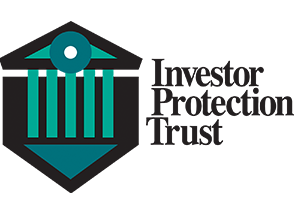 When I'm 65 is funded by a grant from the Investor Protection Trust (IPT). The IPT is a nonprofit organization devoted to investor education. Since 1993 the IPT has worked with the States to provide the independent, objective investor education needed by all Americans to make informed investment decisions.
State regulatory offices are also playing a key role in this education series. Securities regulators are devoted to protecting citizens from fraud by regulating investment firms and investment products offered in each state, and providing unbiased financial and investor education resources online for free. To learn more about the agency where you live, visit nasaa.org/contact-your-regulator.
Save the Date
<!=========Events Static list Template 2.9.6=========>
There are no upcoming events at this time
Watch Now
<!=========Events Static list Template 2.9.6=========>
February 2022
January 2022
December 2021
November 2021
October 2021
September 2021
August 2021
July 2021
June 2021
May 2021